::: Echoflex
It's Mythos —
worlds on a wood panel, worlds of shapes and colours,
worlds of depth and sense, worlds that take you away
and when you close your eyes you will see …
sound.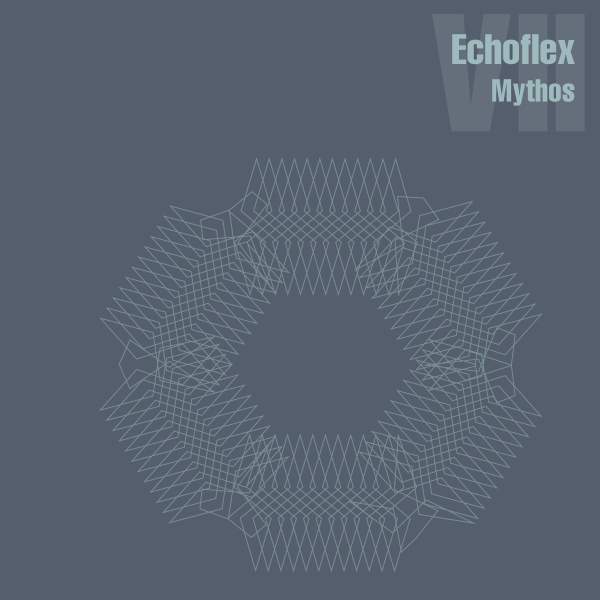 Echoflex VII: Mythos
Seven mythical worlds of fabulous art by Connor McIntyre and sonorous atmospheres by Echoflex.
---
Long-echoed ambient meditative piano sounds with ancient Greek scales accompanied by stunning Watercolour Studies with hypnotic fading shapes.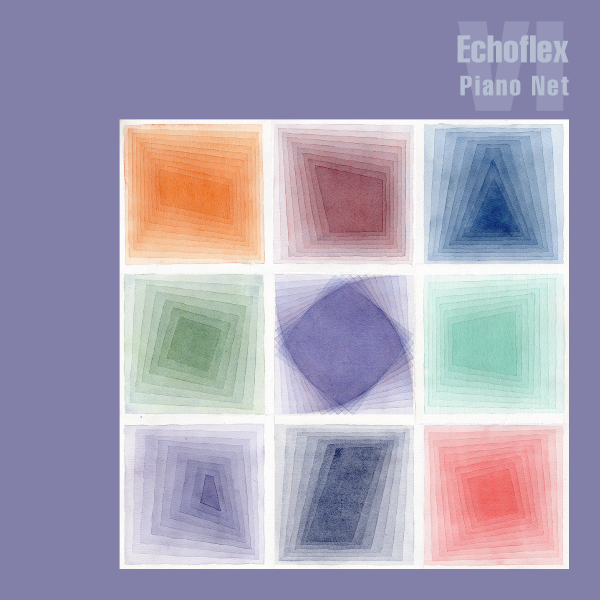 Echoflex VI: Piano Net
The album "Echoflex VI: Piano Net" is Echoflex' response to the hard Covid-19 lockdowns: Places that were accessible before now became inaccessible. We are restricted in who we can see and what we could do. In which case the memory of places became more important - for sanity's sake. The music and paintings reflects this, expressing the longing for the beloved places and people.
Both, the ambient music and paintings, help to calm down, to relax, meditate and gain new energy to master the challenges of our times.
We invite you to the wonderful world of Piano Net!
"Are colours having a sound?"
The answer comes with the new EP-ColourSeries:
---
A musical journey with modern electronic sounds through echoes from the past, impressions of the presence, reflections of art and imaginations of cosmic future.
A journey through Echoflex' own version of Kosmischer Musik, Hauntology, Neo-Krautrock and Arte Sonoro, guided by David Muddyman aka Jamuud, artist and member of the group Loop Guru.
The albums Echoflex IV and V are inspired by David's deep love of German electronic music from the 1970's - Can, Neu, Cluster and Faust - and influenced by the art of Richard Long, Richard Serra, Robert Rauschenberg and Connor McIntyre.
The music on Echoflex IV and V accompanies David's monoprints from the Echoes collection, each title features a selected monoprint artwork.
---
Echoflex I, II and III: ambient soundscapes accompanying the R[o]aming-paintings
R[o]aming to the sound of
---
Follow and listen to Echoflex on ...
::: Amazon ::: Apple Music ::: Bandcamp ::: Deezer ::: Instagram ::: Spotify
---
::: to the artist homepage of David Muddyman