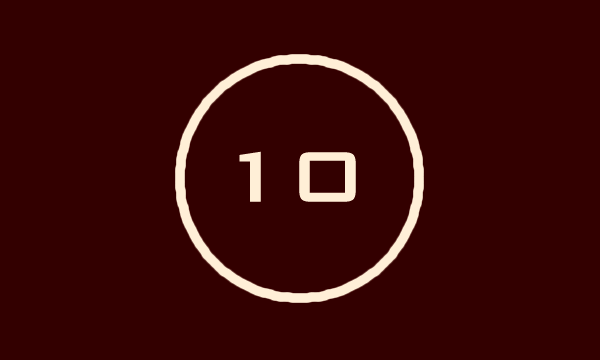 We:
Founded in 1997 in Berlin, SeeHear Recordings is a platform for artists of the club culture who are active in the sphere of audio-visual art.
The styles of our projects have a wide range because we think that the interest for an artist should mainly come from his artwork and not just from other similar projects being on the same label. So you can expect ambient and downbeat as well as drum'n'bass for the acoustic side of SeeHear Recordings - of course always connected with the optical component like video-clips or coverartworks.
Sometime ...
The first release of SeeHear Recordings was the ambient, mainly computer-animated musicvideo "No Fruit, No Serpent" by the multimediaproject Visual Sounds. Since "No Fruit, No Serpent" was made without heavy promotion and distribution the circulation remained low but the resonance was very positive: For example the German pop-group X-Perience used several scenes from this video as background-animations for their concert-tour in 1997.
In the following years SeeHear Recordings was not in idle: In co-operation with the video-artist Visual Mind from Berlin originated the TV-mag "electrigger - the independent magazine for electronic music". It was shown as a special of the youth-magazine "Pick Up" at the local TV-station FAB in Berlin and in Hamburg Offener Kanal.
Electrigger introduced different artist of the electronic music scene aside the common mainstream. Among many other projects Atom Heart, Autechre, Fun'da'mental, Haujobb, Loop Guru and the Ocean Club have been presented. The magazine is focusing mainly on interviews and live-recordings and not only on video-clips as many other music-channels do.
In 2001 electrigger started as well a radio show broadcasted in Leipzig's Radio Blau.
Meantime SeeHear Recordings moved to Hamburg and got in touch with Shangoe and Scud through the radioshow "Tinitusstadl". There they presented in two live-sessions very interesting drum'n'bass and electro.
Two drum'n'bass-EPs by Scud finished the pause without new releases on SeeHear Recordings. The first very danceable "Material 1" came out on June 9th 2000, the second a bit more ambient 12-inch has been released on November 30th 2000.
The track-compilation of both EPs reflects the wide range of Scud's music. And according to our philosophy Scud did also the unique cover-artwork.
Afterwards, Kubus | __ | / with their unique fusion of jazz and dance have delighted the audience live and with their two albums "Kubus" and "Kubulus". The sextet from Switzerland has proven that danceable club music works very well with live acoustic instruments ... ... or with other words: electroacousticdancejazzgrooves!
... and now.
And now, after a long break, we are really pleased to welcome our new artist Echoflex. He started on SeeHear with a bi-weekly release series of five albums Echoflex I to V on 1st August 2020: ambient soundscapes created on modular synthesizers are inviting to dream and roam around in other worlds. The 2020 release series was closed with Echoflex VI: Piano Net, the unique Echoflex "Covid-19-Lockdown-Album".
In 2021 followed the Echoflex ColourSeries Indanthrene Blue EP, being almost Dark Ambient music, and the mythical album Echoflex VII: Mythos with electronic sounds for the paintings by Connor McIntyre.
For those being more into Jazz Fusion we had the long awaited re-release of Kubus' |__|/ Live-Album "Live at Boa Bar 2000".
In addition the SeeHear Recordings online revival continues with previously unreleased recordings from our backcatalogue.
Of course we look forward to receive your messages with music and pictures, suggestions and requests.
See & Hear You, it remains exciting!